Hiring Guides
Hiring Is a Numbers Game
In a Twitter chat, I posted some comments about hiring. Some folks were complaining that they had applied to various jobs, and not heard back.
I commented…
"Apply for a job and don't hear back, it's nothing personal"
In this article, I will discuss about it so that you as a job seeker understand it better.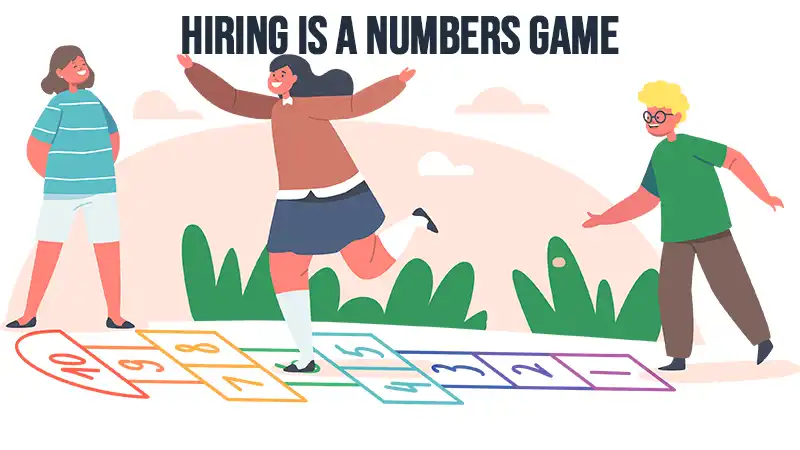 Why You Might Not Hear Back from Applied Jobs
In today's market, there are hundreds of job applicants for every position. Sad to say, but that means things become a blur after a while. There's less chance to sift each candidate and find out who they really are or what they really know. It's more about keywords, and buzzwords if you must, to get your foot in the door.
But there is a flip side to this coin, which I think many job seekers forget sometimes.
job seekers: apply to enough positions so that you forget to follow up sometimes.
Imagine that, you've applied to so many positions and heard back from a bunch that you take it for granted a bit that you'll surely hear back from others.
What You Can Do to Get a Call Back from the Applied Jobs
We might also argue that to some degree, especially early on when you are building your reputation, this numbers game is at play in consulting too. The more people you get in front of the more you'll practice honing your message. At the same time, more people will find out about you, and talk about you. We have a consulting 101 guide we know you'll enjoy.
If I were to offer a few other nuggets of advice I'd suggest:
Hone your resume for keywords and search
Test your LinkedIn profile – search those keywords
Edit your cover letter to be short & punchy!
Throw in some buzzwords – a little rockstar this and agile that!
Conclusion
To conclude, if you've not heard back from your applied jobs, don't take it personally. We already have explained some possible scenarios in this article. Try to find your lackings and implement the advice that I've suggested above.
Looking for specific advice for tech jobs? We wrote a hiring guide for a MySQL DBA. These are equally helpful to job candidates, and those who are interviewing them. Does anyone know why are operations & MySQL DBAs so hard to find these days?